Training Introduction
Values define the actions that we take and how we behave in our personal and professional live. Since birth, our social environment shapes what will become a unique set of values that influences every decision we make.
By having a clear understanding of these values and their meaning, we are able to act upon them more clearly and make them transparent. That allows us to build trust and respect among colleagues and employees. Values influence how you hire, they define the core of your company culture, and they are the cause of a behaviour you may want to change or promote within your team.
Have you ever been in a situation where you felt your values were compromised? Do you want to be able to clearly communicate them to team members? Would you like to define team building guidelines around these values?
Join us for a 5-hour intensive training and learn how values are defined, how external factors can shape them and how to make use of them in your daily life.
Training Content
1. Spiral Dynamics (by Graves)
Test and discover your value system
Learn about the factors that can influence your value system
Understand whether you find yourself in the right context (organisation/role)
Understand what kind of "mindset" you want to work with
2. Leadership Styles and Participation
Understand what leadership style suit your values best
Learn how much participation you allow as a leader to better understand your style (interactive learning)
3. Leadership map
Become a more authentic leader by mapping out all of your 'value manifestations' and learn how they influence you and how you influence them.
About the trainer: Lea Böhm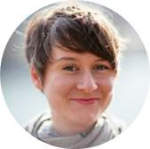 Lea is considered a pioneer in the implementation of New Work tactics. She specialises in team and leadership development, and has helped countless teams in the way to adopt a better culture.
Skills & Qualifications
Conception of new methodologies in collaborative leadership and team development
Development and implementation New Work methods and techniques at various companies
Designing and building employer brand / development employer value proposition
Team and management analysis
Expertise in startups , digitization , New Work
About AllesRoger

AllesRoger is the New Work Acengy for leaders. We help companies to implement new ways of working into their company cultures with the goal to establish ideal work conditions for innovative, productive teams.
The key to productivity is cooperation. Companies that want to keep being productive have to disrupt their old thinking patterns: hierarchical structure don't offer sufficient solutions to do so. Companies that are able to activate their employees enthusiasm are the future. Leaders become team managers and mentors – soft skills are essential.
AllesRoger sets new standards in developing leadership skills. We convey New Work methods that can easily be adopted into everyday work. We are using analysis, coachings and trainings to teach leaders intensely – using both analogue and digital. We work with all teams and leaders who want to break away from traditional hierarchies and implement new ways of working.
We are using methods that could be called rather unconventional, such as non violent communication, diversity, work-life-balance, positive psychology, cooperative leadership and design thinking.
With a multidisciplinary team, AllesRoger has been supporting numerous companies from various sectors such as media, technology, startups, incubator and companies from the food industry since 2015.
The Location
Located at the heart of Berlin. Meeet provides a relaxed and inspiring atmosphere ideal for this training. The venue is easily reachable by U6 (Schwartzkopffstrasse), S41/S42 (Wedding) and bus 120.
PS: soft drinks and coffee will be provided during the training.
Don't hesitate contacting us if you have any questions. We are happy to hear from you 🙂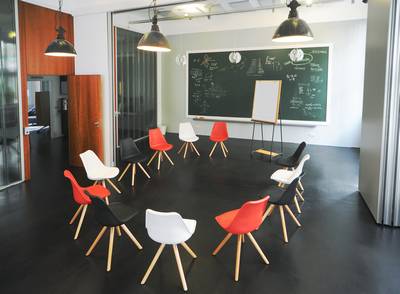 Location
86 Chausseestraße , Berlin, Berlin 10115, Deutschland
Location
Um Ihre persönlichen Daten zu schützen wurde das Laden der eingebetteten Landkarte blockiert.
Klicken Sie den Button
Karte laden
, um die Karte zu laden. Indem Sie die Karte laden, akzeptieren Sie die Datenschutzbestimmungen von
Google
.